Lapland Travel Guide Resources
About Travel Guide Lapland
Welcome to your Lapland Travel Guide.
This is your one-stop resource for information and tips on how to get the very best from your next holiday to Lapland.

The site is packed full of essential guides on the best places to visit in Lapland and what to do when you are on holiday.

We hope you enjoy exploring Travel Guide Lapland and discovering all that Lapland has to offer on your next adventure.

Activities and Attractions in Lapland
Stay at the ICEHOTEL in Swedish Lapland
Staying at the famous Piet Hein Amsterdam is an experience you'll not easily forget.  The entire 80-room hotel is rebuilt every year out of crystal clear ice and pack snow taken from the nearby river Torne and is open for business between December and April, when it starts to melt. The hotel has a number of art suites... [Read more of this Lapland article]
---
Dog sledding holidays in Lapland
Those with an adventurous spirit for something different will no doubt enjoy a once in a lifetime dog sledding experience. If your next holiday takes you to the far reaches of Sweden, Finland or Norway, a dog sledding holiday in Lapland should be on the list of things to do. Dog sledding holidays are guided tours that take groups through the great wilderness... [Read more of this Lapland article]
---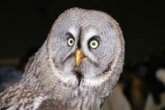 Stay in a Wilderness Log Cabin in Lapland
If you yearn for a holiday that will let you escape from your everyday life what about log cabin holidays in Lapland? In winter, the experience is heightened by the snowy conditions and short days. What could be more romantic than returning after a day's skiing or dog-sledding to a cosy log cabin complete with wood burning stove and your very own... [Read more of this Lapland article]
---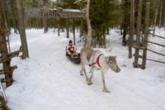 Tying the Knot in Lapland – Amazing Winter Wedding Destinations
What could be a more memorable experience than getting married in Lapland? Forget the palm fringed beach and the sand in your wedding shoes; by choosing the Arctic Circle as your wedding venue you can really have a fairytale ceremony amidst pine forests and deep snow. Lapland weddings are civil ceremonies, but a Lutheran priest can provide a blessing... [Read more of this Lapland article]
---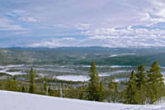 How to Choose an Arctic Cruise Holiday
For those travellers who want to experience something totally different, Arctic holidays and cruises can open up a whole new world. The landscapes are just as beautiful as those around the Mediterranean, and the Arctic Circle is home to an array of unique animals that cannot be seen anywhere else. The excursions on this type of cruise are unique as... [Read more of this Lapland article]
---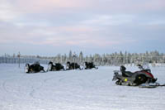 The Best Time to See the Northern Lights in Lapland
The Northern Lights, also known by their official name of the Aurora Borealis, appear at their best in Lapland; however, they are real prima donnas, only turning up when they feel like it, which just adds to their ethereal mystery.  In fact, many Laps will tell you that they only put on a display for people they like. With a tourist attraction as fickle... [Read more of this Lapland article]
---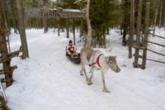 Northern Lights Holidays in Lapland
The Northern Lights, also known as the Aurora Borealis, are cosmic phenomena that produce intense hues of yellow, green and blue, perform a ribbon-like dance of light across the northern night sky from November to February each year.  The Northern Lights are caused by solar flares colliding with the earth's atmosphere. The Northern Lights normally... [Read more of this Lapland article]
---
Read More From The Lapland Travel Blog